BEd in English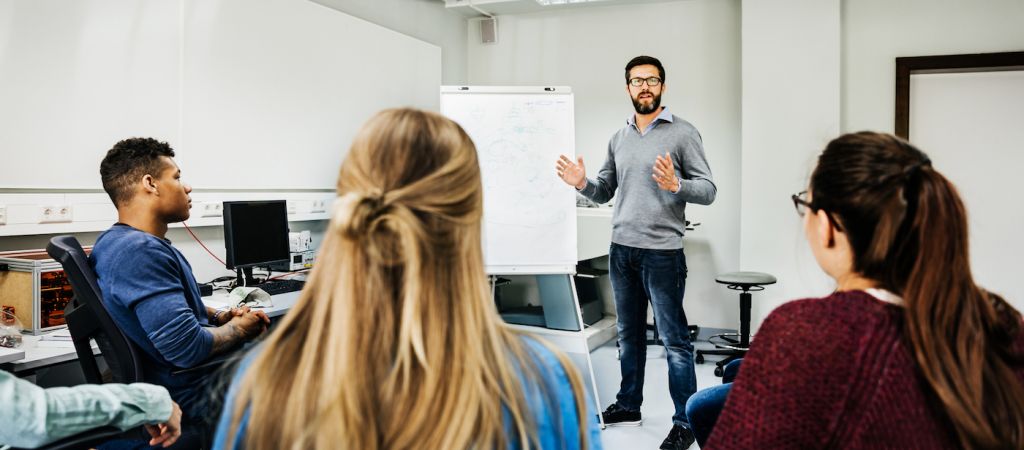 COURSE DESCRIPTION
The Bachelor of Business Administration (BBA) program prepares students for executive career in business and other organizations. The BBA degree is many a times referred to as the golden passport, since it gives its holder an edge in the job market by opening more doors of opportunity. The degree helps the graduate to fulfill potential for high earnings, increased responsibility, and greater personal development. The present decade has been labeled as the era of business, business administration and business graduates. The BBA program aims at developing a student's intellectual ability, executive personality and managerial skills through an appropriate blending of business and general education. The program assists the Student in understanding and developing the unique leadership qualities required for successfully managing business functions, an organizational unit or an enterprise.
Program Aim
The primary aims of the programme are:
Introduce students to the fundamentals of English language learning.
Nurture future teachers who are responsive to the needs of teaching and learning English as a Second Language environment.
Develop students to be competent individuals, equipped with language proficiency and other necessary skills to teach effectively.
Expose students to the issues in contemporary English education.
Cultivate students to become responsible individuals with integrated personality who can act as role models to the future generation.
Career Opportunities
The Bachelor of Education (Teaching of English as Second Language -TESL) is in high demand for employers in a variety of industries. It provides students with thorough knowledge of Education by equipping the students with a detailed understanding and skill that is applicable to the workplace and beneficial to the graduate. Possible career options are:
High School Teacher
School Administrator
 Librarian
Guidance Counselor
Training and Development Specialist or Manager
Instructional Coordinator
Social Worker
Course Features
Lectures

0

Quizzes

0

Duration

3 Years

Skill level

Three Pass in G.C. E. (A/L ) Examination in Department of Examination of Sri Lanka. Two pass in G.C. E. (A/L ) Examination Should completed any Diploma Course conducted by the TVEC Sri Lanka Candidates who have discontinued their studies in any year of the B.A., or B.Sc., or B.Com

Language

English

Students

0

Assessments

Yes